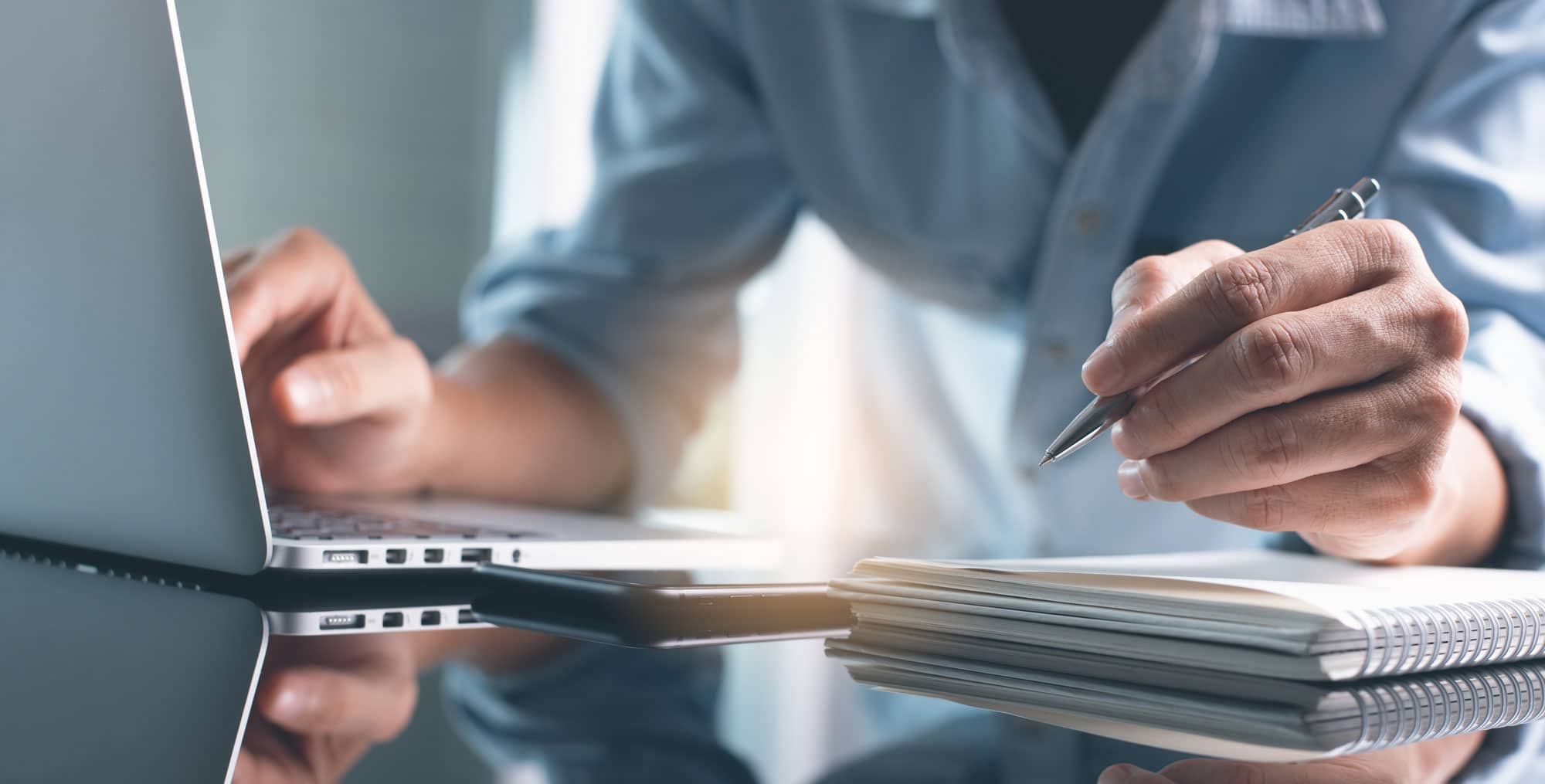 Congratulations On Completing The RELNY 77hr NYS Real Estate Licensing Course - Schedule The Real Estate Proctoring RELNY Final School Exam
Schedule Your 77hr NYS Real Estate Salesperson RELNY School Final Exam At A Proctoring Location
Depending on your package you will have access to our Basic & Premium test centers below. To schedule your exam, send us a message from within your dashboard selecting a location, and we will help coordinate your RELNY school final exam. RELNY now offers to take the final exam online form the comfort of your home! Give us a call or send a text message to 1-877-997-3569 for assistance.

You register for the state test through NYS Dept. of State, Division of Licensing Services.  Go to a section of their site called DOS e-AccessNY real estate account login. Register your username and password, and the site will guide to you make an exam reservation.
Looking for New York real estate continuing education?
Frequently Asked New York Real Estate Exam Questions
Available Proctoring Locations
Location / Fee
Address
Hours
Instructions
Albany $50
1A Pine West Plaza, Albany, NY 12205
No proctoring Fridays, weekends, and evenings.
Albany $15
451 New Karner Rd Albany, NY 12205
Mon-Fri between 10AM-4PM
Binghamton $50
Holiday Inn in center city, Binghamton, NY
Call to schedule
Blauvelt FREE
541 Western Hwy S, Blauvelt, NY 10913
Tues-Wed 9-5PM; Thurs 5-9PM; Fri 9-5PM
Brentwood FREE
34 Second Avenue, Brentwood, NY 11717
Mon/Wed/Thurs/Fri/Sat 10 AM or 2 PM
Bronx $50
4625 White Plains Road Bronx, NY 10470
Mon-Sun 9AM–6PM
Brooklyn FREE
1265 43rd St. (at 13th Ave) Brooklyn, NY 11219
Mr. Condon is available three times a month One Wednesday at 10 AM One Thursday at 5PM One Saturday at 10 AM
Brooklyn $50
1975 63rd St, Brooklyn, NY 11204
Wed 9AM–8PM; Fri 9AM–8PM; Sat/Sun 10AM–6PM
Buffalo $75
8180 Main St, Williamsville, NY 14221
Mon-Fri 3PM-8PM Sat 9am -1pm
Corning FREE
300 Nasser Civic Center Plaza Suite #101, Corning, NY 14830
Mon-Fri 9AM–7PM; Sat 9AM–2PM
Cortland FREE
32 Church St, Cortland, NY 13045
Mon-Thurs 9:30AM-8:00PM; Fri 9:30AM-5:00PM; Sat 9:30AM-3:00PM
Dover *FREE
1797 Route 22, Wingdale, NY 12594
Mon-Fri 10AM-8PM; Sat 10AM-4PM
East Syracuse FREE
4990 James St, East Syracuse, NY 13057
Mon-Thurs 10AM-8PM, Fri 10AM-6PM; Sat 10AM-2PM: Computers Are Shut Down 10 minutes Before Closing.
Endicott FREE
1001 Park St, Endicott, NY 13760
Mon-Thurs 9AM-6PM; Fri 9AM-5PM; Sat 1PM-5PM
Freeport FREE
144 West Merrick Road, Freeport, NY 11520
Mon/Tues/Thurs/Fri: 9AM-9PM Wed: 10AM-9PM Saturday: Sept-June: 9AM-5PM July-Aug.: 9AM-1PM Sunday: Sept-May: 1PM-5PM June-Aug: CLOSED
Geneva FREE
244 Main St, Geneva, NY 14456
Mon-Fri 9AM-6PM
Greenville FREE
11177 NY-32, Greenville, NY 12083
Mon-Fri 9AM-5PM
Hancock FREE
104 Read St, Hancock, NY 13783
Mon Closed; Tues: 11AM-7PM; Wed 11AM-4PM; Thurs 11AM-7PM; Fri: 11AM-4PM; Sat: 12PM-4PM
Hempstead $35
50 Clinton Street, Suite 303, Hempstead, NY 11550
Mon-Fri: 9AM-3PM; Sat 9AM-2PM
Huntington FREE
338 Main St, Huntington, NY 11743
Mon-Fri 9AM-9PM; Sat 9AM-5PM; Sun 1PM-5PM
Huntington *FREE
145 Pidgeon Hill Road, Huntington Station, NY 11746
Mon/Tues/Thurs/Fri 9AM-9PM; Wed 10AM-5PM; Sat 9AM-5PM; Sun 1PM-5PM (Closed during Summer Months)
Huntington / Greenlawn FREE
31 Broadway Greenlawn, NY 11740
Mon-Thurs 10AM-8:30PM Friday & Saturday 10 am-4:30 pm Sunday 1-4:30 pm All exams must be scheduled in advance
Ithaca FREE
101 E Green St, Ithaca, NY 14850
Mon-Thurs 9AM-8PM; Fri 9AM-6PM; Sat 10AM-5PM
Jamestown $35
303 W. Sixth Street Jamestown, NY 14701
Email to schedule
Lake Placid FREE
2471 Main St, Lake Placid, NY 12946
Mon-Fri 9:30AM-6PM; Sat 10AM-4PM
Little Falls, NJ FREE
8 Warren St, Little Falls, NJ 07424
Mon-Thurs 10AM-9PM; Fri 10AM-5PM; Sat 10AM-3PM
Loudonville FREE
629 Albany Shaker Rd, Loudonville, NY 12211
Mon-Fri 10AM-4PM Tuesday 10AM-8PM Wednesday 10AM-8PM Thursday 10AM-8PM Friday 10AM-6PM Saturday 10AM-5PM Sunday 1PM-5PM
Lowville FREE
5387 Dayan St, Lowville, NY 13367
Mon/Wed/Fri 10AM-5PM, Tues/Thurs 10AM-7PM; Sat 10AM-1PM
Lynbrook FREE
56 Eldert Street, Lynbrook, NY 11563
Mon/Wed/Thurs 10AM-9PM; Tues 1PM-9PM; Fri 10AM-5PM; Sat 9AM-1PM
Manhattan $35
545 8th Avenue, Suite #1210 New York, NY 10018
Mon-Fri 9AM-3PM; Sat/Sun 9AM-5PM
Manhattan $45
57 West 57th St. 6th Manhattan, NY 10019
Email proctor for hours
Manhattan FREE
455 Fifth Avenue, New York, NY 10016
Tues/Wed/Thurs 1PM-4PM
Mineola $60
393 Jericho Turnpike, Mineola, NY 11501
Mon 4PM–7PM; Tues 11AM–7PM; Thurs 11AM–7PM; Sat 9AM–1PM
Montauk FREE
871 Montauk Hwy, Montauk, NY 11954
Mon-Fri 9AM-7PM; Sat 9AM-6PM Sunday: 1-6
New Rochelle *FREE
1 Library Plaza, New Rochelle, NY 10801
Mon/Tues/Thurs 9AM-8PM; Wed 10AM-6PM; Fri 9AM-5PM; Sat 10AM-2PM; Sun CLOSED
Newfield FREE
198 Main St, Newfield, NY 14867
Mon/Fri 2PM-5PM; Tues/Wed/Thurs 10AM-6:30PM; Sat 10AM-2PM
Norwich FREE
3 Court St, Norwich, NY 13815
Mon-Fri 9AM-4PM
Nyack *FREE
59 S Broadway, Nyack, NY 10960
Mon-Thurs 10AM-8PM; Fri 10AM-6PM
Old Forge FREE
220 Crosby Blvd, Old Forge, NY 13420
Subject to proctor availability
Oswego FREE
120 E 2nd St, Oswego, NY 13126
Mon-Thurs: 9AM-7PM; Fri: 9AM-5PM; Sat 9AM-5PM
Poughkeepsie FREE
93 Market St, Poughkeepsie, NY 12601
Availability may vary by week, so proctored exams are scheduled at least a week in advance. Exams can be scheduled Tuesday through Friday from 9:30am-4:30pm and Mondays from 1-3:30pm or 5-8:30pm. Exams are not proctored at the library on Saturdays and Sunday
Queens $35
36-60 Main St. 4th Floor, Flushing, NY 11345
Mon-Fri 9AM-1PM; Sat/Sun 9AM-5PM
Rochester FREE
115 South Avenue Rochester, NY 14604
Mon/Wed/Fri 10AM-6PM; Tues/Thurs 11AM-7PM
Rochester FREE
625 Calkins Rd, Rochester, NY 14623
Mon-Thurs 10AM-8PM; Fri 12PM-4PM; Sat 1PM-4PM
Rochester FREE
611 Winton Rd N, Rochester, NY 14609
Mon 11AM-8PM; Tues-Fri 11AM-6PM; Sat 11AM-2PM
Rome FREE
613 N Washington St, Rome, NY 13440
Mon-Thurs 8:30AM-7:30PM; Fri 8:30AM-5:30PM
Southampton FREE
91 Coopers Farm Rd, Southampton, NY 11968
Mon-Fri 9:30AM-7PM; Sat 9:30AM-5PM; Sun 1PM-5PM
Shirley *FREE
407 William Floyd Parkway, Shirley, NY 11967
Mon-Thurs 9AM-9PM; Fri 9AM-6PM; Sat 9AM-5PM
Syosset *FREE
225 South Oyster Bay Road Syosset, NY 11791-5897
Mon-Thurs 9AM-9PM; Fri 10AM-6PM; Sat 9AM-5PM; Sun 12PM-5PM
Syracuse $25
6443 Ridings Rd #108, Syracuse, NY 13206
Tues-Fri 9AM-4:30PM; Sat 9AM-1PM
Utica FREE
303 Genesee St, Utica, NY 13501
Mon-Thurs 9:00AM to 8:00PM; Fri 9AM-5PM
Wading River $75
6302 NY-25A, Wading River, NY 11792
Mon-Sun 9AM–8PM
Watertown FREE
229 Washington St, Watertown, NY 13601
Mon-Fri 9AM-4PM
Webster FREE
980 Ridge Rd, Webster, NY 14580
Mon-Thurs 10AM-9PM; Fri 10AM-6PM; Sat 10AM-5PM
Westbury $50
320 Post Ave, Suite 102, Westbury, NY 11590
Mon 8AM-3PM; Tues 8AM-3PM; Wed 8AM-3PM; Thurs 8AM-3PM; Fri 8AM-3PM; Sat 8AM-4PM
Westhampton FREE
7 Library Ave, Westhampton Beach, NY 11978
Mon-Fri 10AM-7PM, Sat-Sun 11AM-4PM
Wingdale *FREE
Dover Plains Library
Call (845) 832-6605 or email: library@doverlib.org to make a reservation.
1797 Route 22, Wingdale, NY 12594
Mon-Fri 10AM-8PM; Sat 10AM-4PM